Back to overview
MailerQ to be present at M3AAWG San Francisco
Published on February 14, 2017
|
By

MailerQ
---
The team of MailerQ is attending the M3AAWG 39th General Meeting, held this time in San Francisco, CA.
The M3AAWG or Messaging, Malware and Mobile Anti-Abuse Working Group, consists of over 200 organizations, among which Apple, Microsoft, Google and Facebook.
Copernica's CTO Emiel Bruijntjes, senior engineer Rafal Goslawski and our Head of sales Nils Kijkuit, would love to meet with you and answer any questions you might have. If you like to discuss our MailerQ MTA solution, please contact Nils Kijkuit via phone: or email: to set up a meeting.
We are available for a meeting between Monday afternoon February 20 and Friday morning February 24.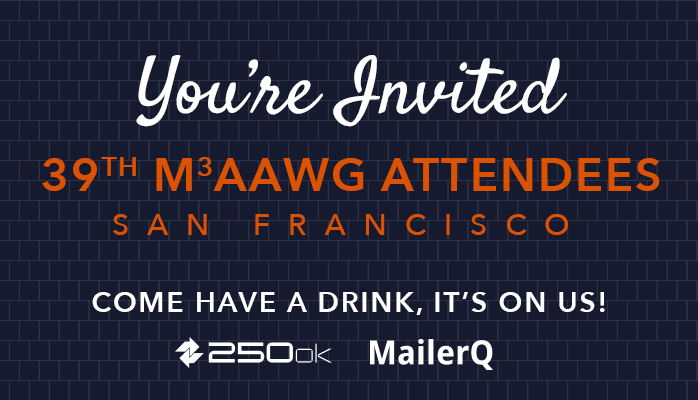 Network event
We are also organizing a network event near the venue. The event will be held at Monday February 20 from 8pm until 11pm. For more information, details and a personal invitation you can contact Nils too.
See you there!