Back to overview
M3AAWG 42 Attendees: You're Invited!
Published on February 1, 2018
|
By

MailerQ
---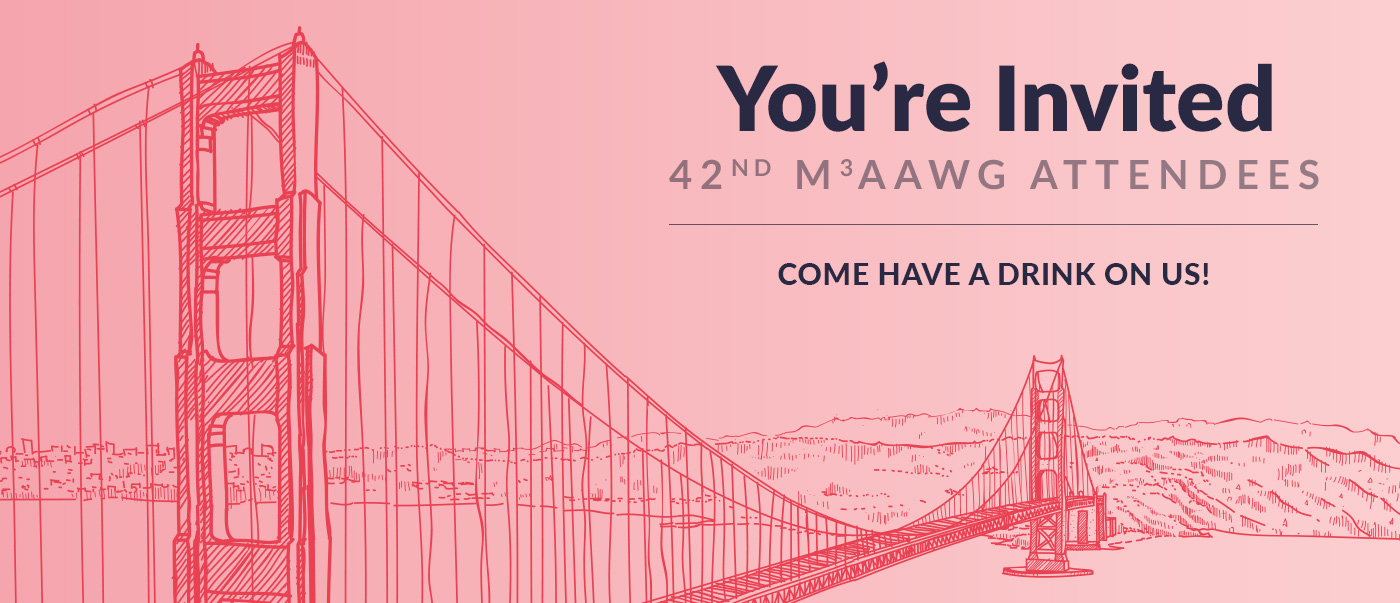 Attendees of 42nd M3AAWG General Meeting, join 250ok and MailerQ for a delightful evening of conversations and beverages!
The MailerQ team will be present at the 42nd M3AAWG meeting in San Francisco. We send our team over to discuss email developments with industry colleagues and to expand their knowledge.
On the first day of the M3AAWG, the MailerQ team will host drinks for all M3AAWG attendees, together with our friends from 250ok. Feel free to join us from 19:00 and onwards in The Wreck Room 4 blocks west of Fairmont.
Do you want to learn more about MailerQ the most powerful MTA in the world? Feel free to make an appointment with our team!
For attendees of M3AAWG 42 ONLY.
No RSVP required.
See you there!
Event Details
Date: Monday, February 19th, 2018
Time: 7-10pm
Location: The Wreck Room | 1390 California St, San Francisco, CA 94109
(located 4 blocks west of host hotel, Fairmont, on California St.)