Back to overview
Join us at the State of Email Live webinar on November 11, 2020!
Published on November 5, 2020
|
By

MailerQ
---
State of Email Live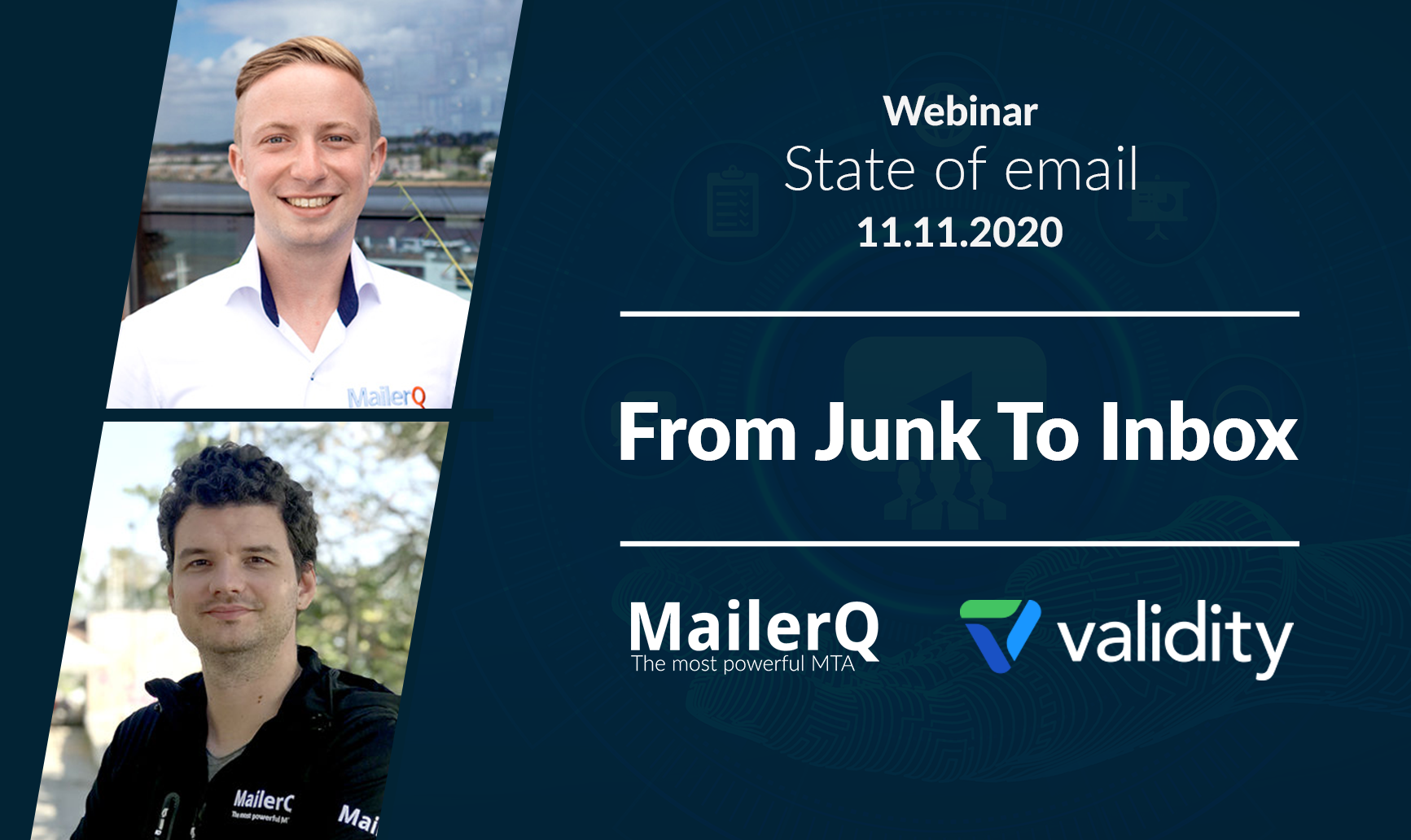 Wednesday, November 11, 2020 | 12pm ET / 5pm UK
On Wednesday, November 11th, MailerQ is invited to the thirteenth edition of Validity's "The State of Email: LIVE". This is a recurring webinar series dedicated to empowering marketers with real-time data, best practices, and email program recommendations to help you get the most out of your campaigns.
MailerQ's head of email delivery operations Sergey Syerkin and business development manager Kjeld Oostra will discuss what you need to navigate the upcoming Black Friday/Cyber Monday season without running into deliverability roadblocks from confusing legislation.
Join us to better understand:
Common deliverability challenges and how to solve them
A global perspective on the email channel and deliverability at large
Things to consider and plan for ahead of Black Friday/Cyber Monday